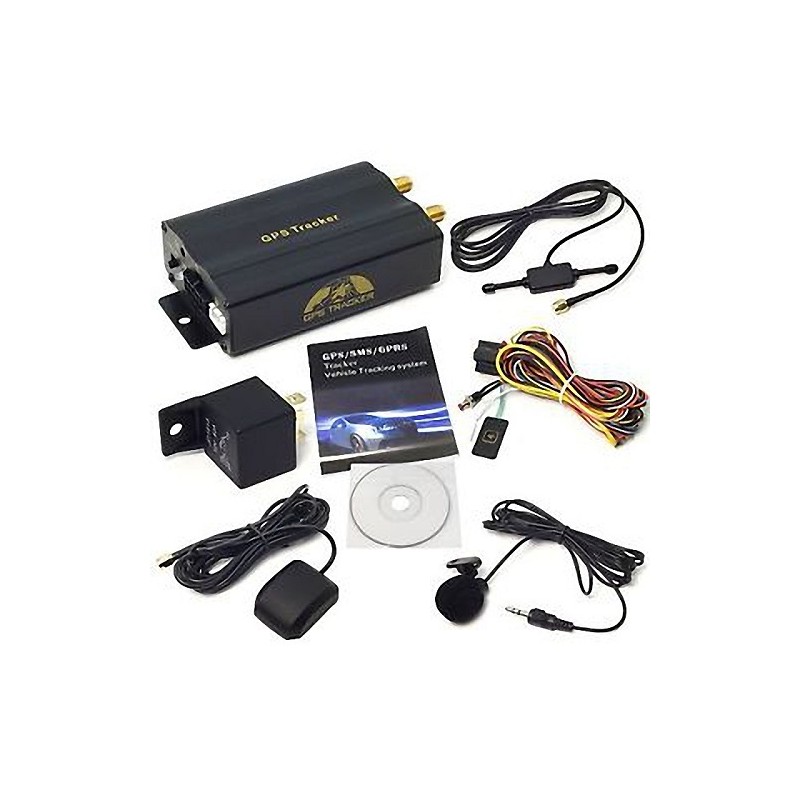  
GPS SATELLITE - VEHICULAR TRACKER GPS 103B
GPS SATELLITE - VEHICULAR TRACKER GPS 103B
For vehicle (12V-24V)
external SD card
Location-based service (LBS)
Remote shutdown of the vehicle's engine by sms and the Reset button
Real-time tracking, monitor mode for listening to the voice, listening in real time
geo-fence, movement, speeding, low mass alarm
SOS panic button, the door and the CAC and the alarm sensor
Send SMS with a Google Maps link
Free PC-based software for live tracking
Based on an online web tracking server / does not include remote control
GPS SATELLITE - VEHICULAR TRACKER GPS 103B
About the GPS 103 Tracker System

GPS 103 is a model of vehicular use for fleet, trucks, etc., it is perfectly compatible with all types of vehicles: cars, trucks, trucks, heavy machinery, buses, combis, motorcycles and more. This great device is considered a GPS destined to work exclusively on Web Platform (GPRS), excellently supports GPRS data transmission.

Receive all your alerts via SMS or Email to your cell phone, turn off your vehicle and more ... Receive all the alerts on your platform and send it automatically via email to the cell phone or inbox. It has 01 relay for vehicle shutdown. It is easy to install and quick to set up.
General characteristics:


    

Location via SMS and / or GPRS.

    

Engine shutdown via remote.

    

Panic button (SOS).

    

Speeding alert.

    

Alert for unit movement.

    

Unlimited polygonal fences.

    

Sending of GPRS data.

    

Warning by ignition of unauthorized vehicle.

    

Warning by low battery.

    

Automatic and programmed interval tracking.

    

Sent Alerts to the email to the cell phone or computer.

    

Spy microphone: Listen inside the vehicle.

    

Internal memory.

    

Exclusively GPRS Web Platform.

    

Join a Private Platform Integrated with User and Pass.