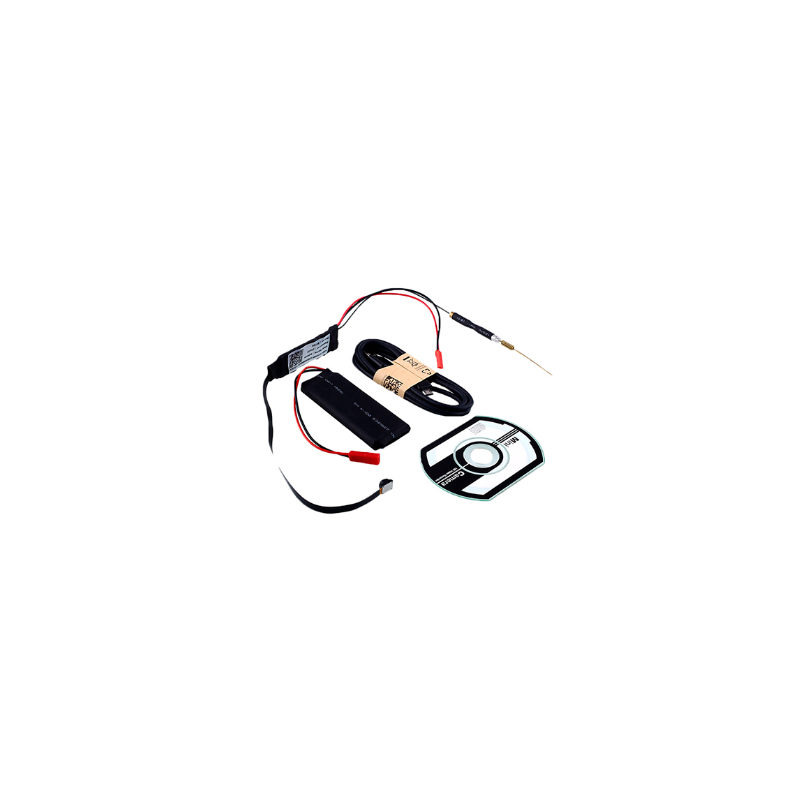  
SPY CAMERA BUTTON RY-WIMZ5S
Resolution 1080p HD, battery life 4.5 hours, supports memory up to 32GB (no included)
SPY CAMERA BUTTON RY-WIMZ5S
Product Description
About Camera Spy Button RY-WIMZ5S

Hidden spy module with flexible hidden camera, motion detection and WiFi wireless connectivity P2P with which you can watch the images live from your mobile or smartphone and visualize what happens where it is installed. Thanks to its small size and its flexible optics it is possible to install it almost anywhere. For example a teddy bear.

You can be directly connected to your smartphone at a maximum distance of 30m or connected to a Wi-Fi network without limit of distance to your smartphone, tablet or PC. Ideal for listening or watching live images from your Android / IOS mobile or PC from anywhere of the world with internet. You can use it anywhere you need it thanks to its easy placement and take screenshots from your phone and videos HD 720x480P / 1080x720P.
General characteristics:
Wireless connectivity WIFI - You can see the images live from anywhere in the world with Internet.

Integrated microphone - Records audio synchronized with the video.

HD 1080p recording at 15 FPS - You can also record at 720p 15FPS.

Unlimited autonomy - Connected to the electric current you can record 24 hours a day.

Motion detection mode - It will begin to record in the moment that its lens detects a movement, if it does not detect more movements it will return to stanby mode.

Imperceptible objective - It is possible to camouflage the camera lens almost anywhere.

You only need to have a hole of just over 1mm.

Micro size - Thanks to its small size of only 5 x 3 x 2cm + 9cm of flex camera it is possible to hide it almost anywhere.
Technical Specifications
| | |
| --- | --- |
| Type | Spy Camera |
| Model | RY-WIMZ5S |
| Video resolution | 720x480P / 1080x720P |
| Video Format | AVI |
| Video Frames | 30 FPS |
| Resolution of Photography | 1280x960p |
| Image Scale | 4:3 |
| Battery | 2200mAh Lithium Polymer |
| Recording Time | 120 min |
| Storage | Max 32GB Micro SD Memory |
| Charge Voltage | DC 5V |
| Color | Black |
| Device interface | USB 5 Pin Port |
| Connection interface | USB 2.0 |